Houston TX Dryer Vent Cleaning
Whenever you can have a few dollars taken off your energy statement at the end of the month, you are pleased because you can keep more cash in your pocket. But this doesn't always happen and you don't look forward to reducing utility bills every time. But what if we told you that Dryer Vent Cleaning can actually lower your energy usage and hence give you reduction in the amount of money that you pay? If you continue getting this service done often there is a good chance that the savings would be substantial and will add up.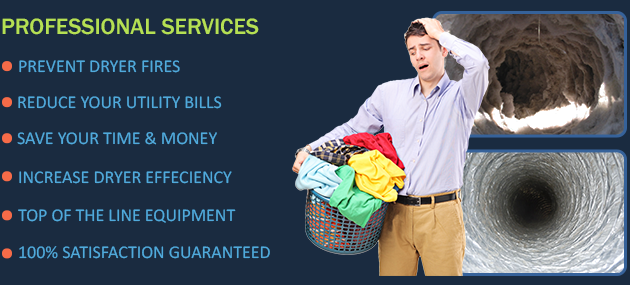 Experts in Dryer Lint Removal
Our dryer vent cleaners are experts in knowing just where to touch and what to do to remove the gunk in the form of lint that clog up your hot air pipes, which means that air does not escape from your machine, making it rather hot to the touch. Additionally, a dryer that has poor ventilation is in itself a fire hazard. This situation should be avoided at all costs so that you don't experience a lot of property damages.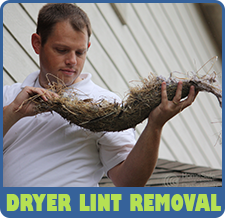 We can perform dryer hose cleaning and get your equipment operating with speed and efficiency. This accomplishes several things. First, with the equipment speed increased, you will save more time that you could use to do other things around the house. In addition, reduced running time means that you will be using less electricity, which is great for your pocket or bank account. You can achieve this through proper Dryer Vent Cleaning when you call us and schedule a service.
When you have unclogged dryer vents you will also have other advantages that include increasing the time that you will continue using the appliance. This means that you will not have to buy another one for a long time and can use that cash for your kids' college fund or for a vacation just by doing Dryer Vent Cleaning.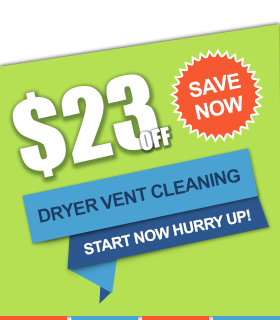 ×